(image top)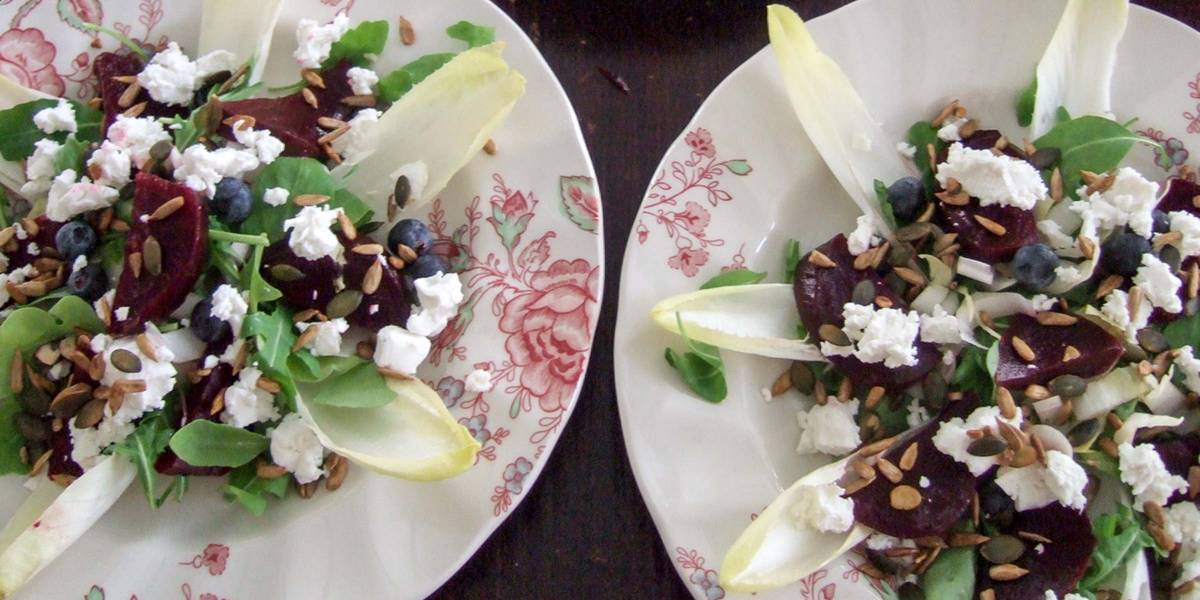 Colourful vegetarian cooking
Small and large groups
Margot and Terence have been vegetarians for more than 30 years and cook and bake for both small and large groups, variable from 10 to 35 people. It's never the same, which makes it exciting. Different people with different needs. As a children we were always by our mothers in the kitchen, food was one of the highlights of the day and still is. Terence is British, his mother grew up in India and taught him to make delicious curries and desserts. My mother makes sculptures and uses her creativity in the kitchen with inspired me. Therefore we make a very good team and love to create new and exitng dishes together.
Eastern and Mediterranean cuisine
The dishes are vegetarian and we are inspired and influenced by the Eastern and Mediterranean cuisine. Our cuisine is both rustic and refined but, most importantly, balanced. The flavours, fragrance and appearance, are there to stimulate all the senses. We also enjoy creating delicious desserts but we are now experimenting with using less or no sugar, for us a healthy diet is extremely important. We cook and bake vegan, gluten-free and lactose-free recipes. All the produce is either organic or locally sourced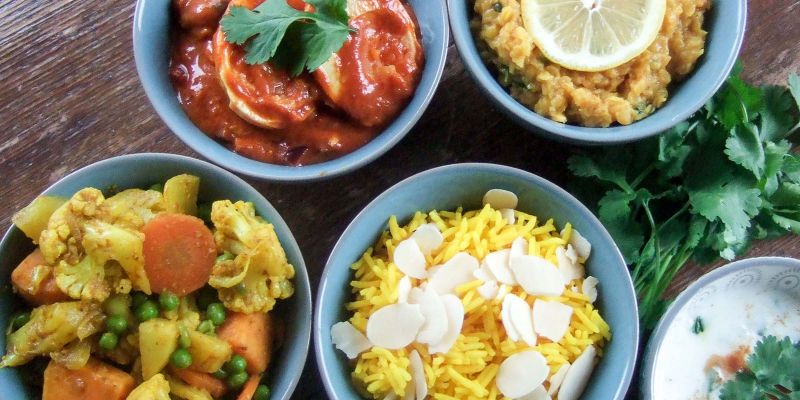 Balanced and tantalising
Eat what you like, listen to what is good for you and eat in moderation. This is our philosophy, but for others this can make cooking a challenge. Everyone is different and how do you cook something that will delight everyone? Use good, fresh ingredients, taste, taste, and taste again until you tantalise the taste buds. Inspiration comes from everywhere: Soups such as French potage, pasta with the scent of Italy, Ayurvedic cooking for well-being and spirituality from Indian or Thai curries, Sushi, with the beauty and simplicity of Japan and desserts as only the English can. If all these worlds collide, it becomes an extremely colourful mix and there is always something for everyone to enjoy.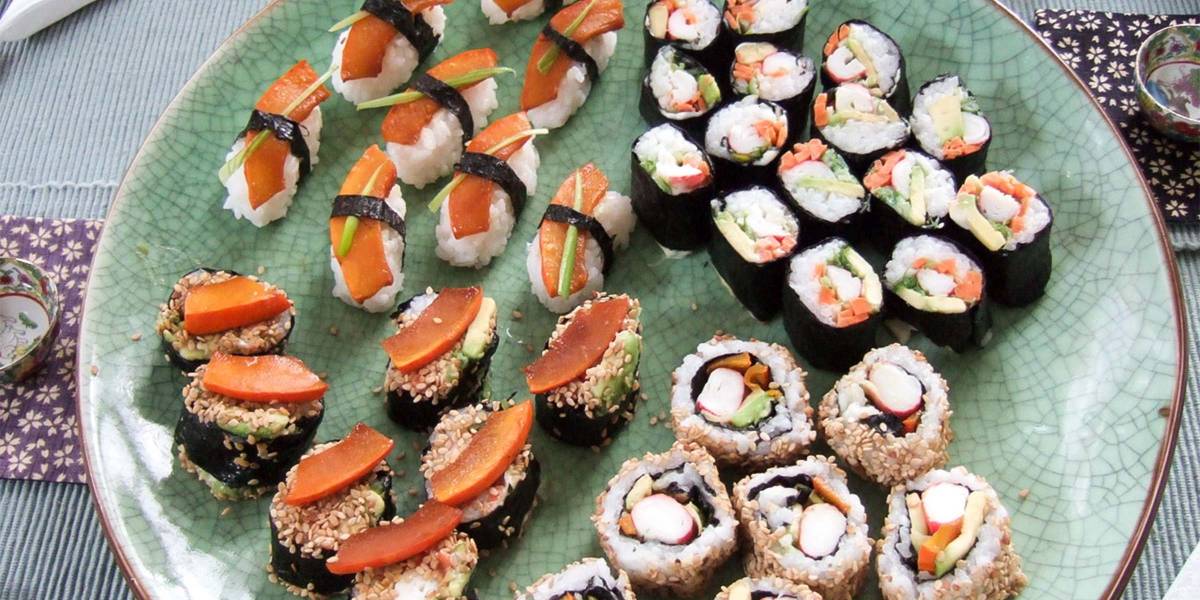 Whitton House
Culinary Culture
Eleven years ago Terence and I changed direction. We had worked our whole lives in theatre but we had always loved cooking for our friends and family. We kept hearing the same thing: "You should develop something with food." Finally, that is what we decided to do. We left Amsterdam and settled in Wittelte (Drenthe). Here we created "Whitton House", a cultural centre and English tea house, combining theatre, music, workshops and private parties with delicious home-cooked, organic vegetarian food, all enjoyed in our beautifully converted barn.
Over the last few years the demand for what we can offer as cooks has grown, and we are now catering for more and more groups. At the same time we have been developing unique vegetarian recipes for larger concerns.The effect has been that most of the cultural activities we have organised over the last eight years have dwindled.
Thank you so much for your hospitality. Everything was delicious and we felt completely pampered (Tai Chi workshop)
The High Tea was delightful. To satisfy 60 people requires great organizational skills and in that you were very successful. (Private party)
Great care, great food, meeting every dietary need we requested. (Gestalt workshop)
Two special people and true gourmets. (Wedding for 65 guests)
All we need to say is: you can cook … wow! (B&B)
The dinner which you prepared for us was truly memorable. (B&B)
Very welcoming; the food is highly recommended … restaurant quality! (B&B)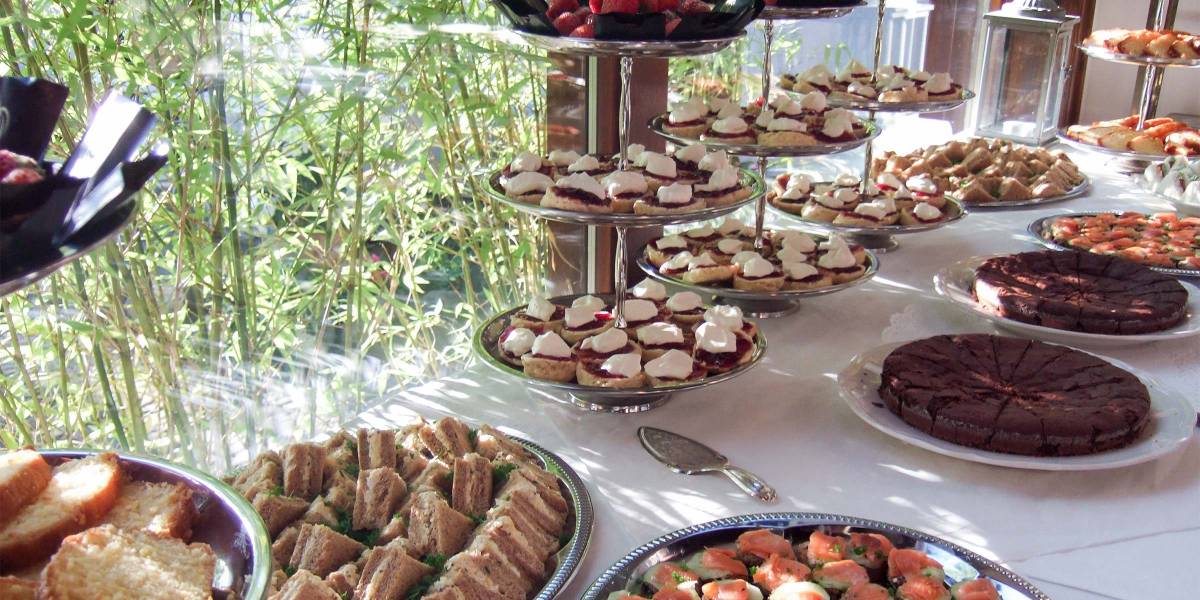 Catering for Meeuwenveen
We always enjoy cooking in Centrum Meeuwenveen, a beautiful Spiritual Centre in Havelte, where regular courses and training are conducted. It is a very special place with fine professional kitchens and the groups are varied and often inspiring. We are more than happy to discuss what is possible within the given budget. As an indication by retreats €35pp per day, for breakfast, lunch, dinner with desert and coffee, tea in the day.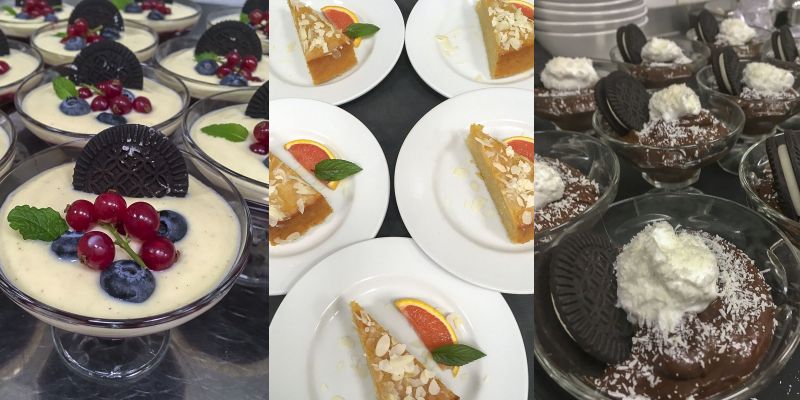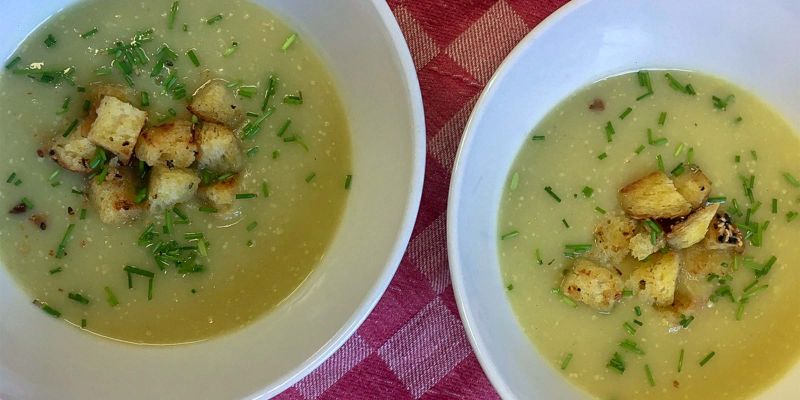 Developing vegetarian and vegan recipes
Because we have been vegetarians for over 30 years, we have great practice. We like to give advise to restaurants and love to create special vegetarian and vegan dishes and menu's. Recently we have created dishes for resraurant WOK and the VEGAN BAMBOO BAR in Utrecht. It is great that we can play our part in a time were people are growing more aware of the planet and eating animal friendly food. That is why it is so important that restaurants and cafe's come with good and exciting alternatives.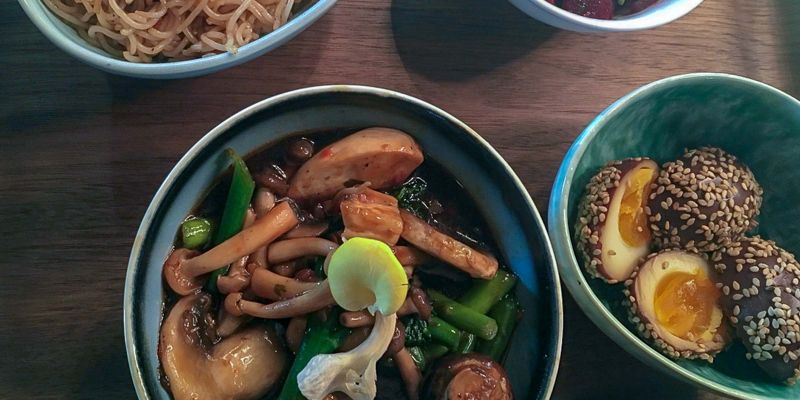 Making people happy with food
If "Music be the food of love" as Shakespeare suggests, then for us "Food is the music of life." It brings people together, keeps them moving and makes them happy. For years we worked as a dancers/actors in music/theatre productions. Cooking for us is an extension of this. It is like music or a dance where various elements combine to create a harmonious, tantalising whole. We like to make people happy with food and feel that we can make an important contribution to all kinds of special events.